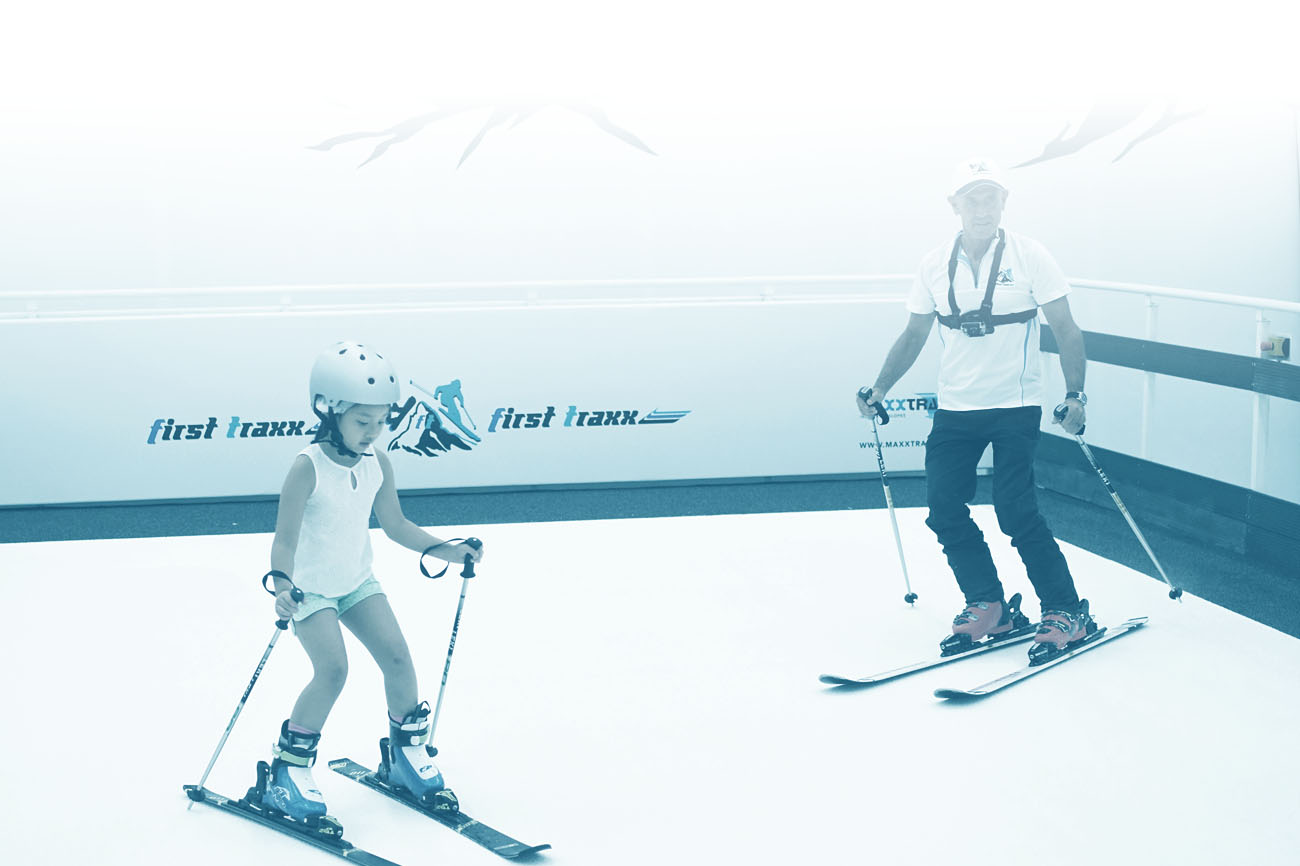 TAKE A PEEK AT FIRST TRAXX'S CENTRE
Malaysia's first indoor ski and snowboard training facility.
---
State of the Art Facility
Indoor revolving slope conveniently located in Petaling Jaya, Selangor.
Everything is provided
Cumbersome ski attire and equipment not required. Just bring a pair of long socks!>
---
Get ready for your ski/snowboard trip
Your experience will allow you to fully enjoy the mountain on your winter escape.
Host the ultimate party and/or event!
Plenty of space and amenities to suit functions for all ages